Comenorte beginings
Before founding Comenorte S.A, Pedro María Nicolás worked in companies related to the mechanizing of industrial pieces sector. Once he acquired the know-how, he decided to set up its own company.
The beginings of Comenorte date back to 1976. The company was initially located in San Ignacio (c/ Pedro Astigarraga 2). When the company grew up, and taking into account the limitations of this first location, Pedro María Nicolás decided to move Comenorte to its current address, at the vicinity of La Casilla.
Several staff have worked for Comenorte, achiving this way, an invididual occupational training in order to prepare good professionals.
Comenorte has continued its activity since 1976, without stop, except for the month of August, when the industrial sector closes for holidays.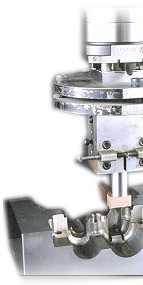 Comenorte SA• cif: A48418115 • Avda. Ferrocarril s/n • 48012 Bilbao
Tfno: 94 427 35 04 - 34 26 • Fax: 94 427 34 26 info@comenorte.com